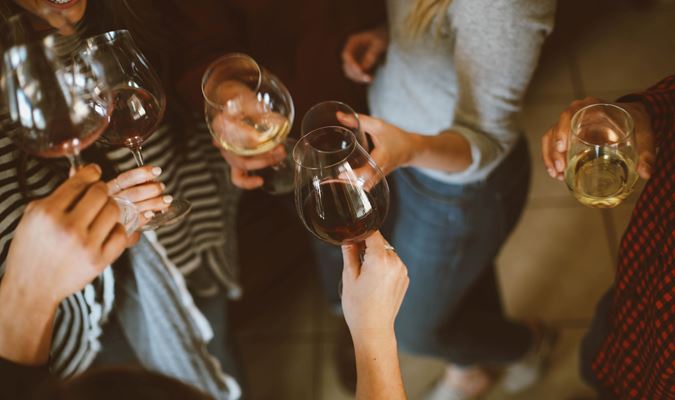 Women Owned Wineries
Cheers to March, Women's History Month
March is Women's History month and to us it means celebrating all women's accomplishments, contributions, caregiving and successes that they have made to enhance the lives of others and make this world a better place.
To give you a little background, National Women's History week was declared in the US in 1980. It wasn't until 1987 when congress passed a public law designating March as Women's History Month. International Women's Day is celebrated on March 8th and its recognition and celebration can be documented as far back as 1911.
In honor of this historic month, why not grab your friends, gal pals, BFFs, or your leading man and seek out women winemakers and/or women owned businesses to support. To get you started here are a few of the women winemakers we'd love you to visit.
Winemaker & Vineyard Director, Rachel Rose at Bryn Mawr Vineyards?in Oregon's Willamette Valley produces world-class Pinot Noir and Chardonnay from its own sustainably farmed site and from neighboring vineyards in the Eola-Amity Hills AVA.?With her B.S in Molecular, Cellular, and Developmental Biology from the University of California, Santa Cruz she has elevated the winery's production from a modest operation to 6,500 cases, with approachable and elegant wines at varying price points.
Slater Run Vineyards started in 2010 by Christopher and Kiernan Slater Patusky,?and Kiernan's parents Bob and Alice Slater,?the winery represents the?continuation of a 300-year tradition of farming by Kiernan's family along Goose Creek in Northern Virginia.?Winemaker Katell Griaud, studied oenology and viticulture in France. With a Diplôme National d'Oenologue from the?faculty of oenology of Bordeaux, she went on to earn a Master degree in?Oenologie et Environnement Viti-Vinicole. After harvests working as a wine maker in New Zealand and France, she moved to Virigina to pursue winemaking with Kluge Estate. Then in summer 2014, she decided to go back to winemaking for small hands-on family wineries and now works with Slater Run Vineyards in Upperville and Gabriele Rausse Winery in Charlottesville.?
Murrieta's Well is one of California's original wine estates and has been growing grapes since the 1800s. Our vineyard was started with cuttings from the famed Chateau d'Yquem and Chateau Margaux vineyards in France; today it continues to produce the highest quality fruit. As Murrieta's Well enters their 30th anniversary, Jordan Wente, 5th generation winegrower and eldest daughter of Phil Wente, begins her journey leading a beloved vineyard. We are proud of our heritage and believe our wines truly reflect the sense of place we love so much.
Subscribe to our Newsletter
Join our mailing list and be one of the first to know about upcoming local events.