Sparkling New Year Events
Elegant New Year's Eve soirees and sparkling events to start the year off right!
We're in the home stretch of 2022, Hannukah begins in four days and Christmas just ten days away. Before we know it, New Year's Eve will be here and we will usher in the start of a bright shiny New Year. Hopefully, you have everything ready for your holidays. If not, consider this your reminder to get 'er done.
One gift that always fits is the gift of experiences. Rather than shop yourself crazy trying to find just the right thing or things they don't already have consider tickets to special events and unique experiences.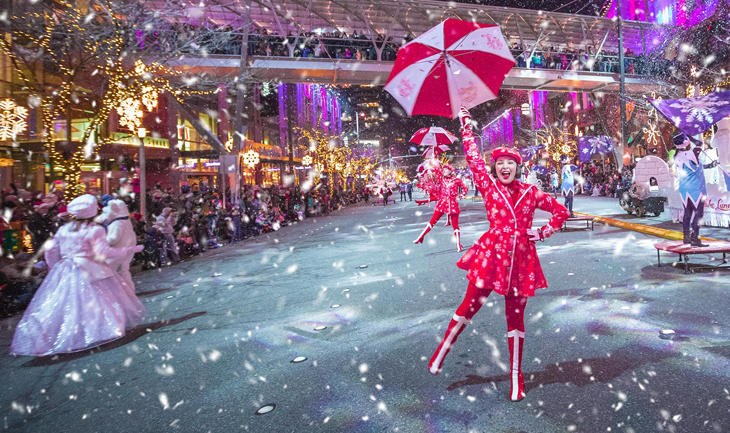 Snowflake Lane by the Bellevue Collection
This year, our family decided that instead of a bunch of gifts that we would focus on fun experiences that we can do together and create memories that will warm our hearts for years to come.
We kicked off the holiday season with a festive wine tasting at Patterson Cellars' Seattle tasting room in the SODO district before heading to one of our favorite Christmas parades, Snowflake Lane an over the top "Disney" level production that is sure to bring a smile to your face and warm your heart.
If you are ever in the Seattle area during the holiday season, put this on your must do list. Just one glimpse and you'll instantly be filled with holiday spirit. Bellevue Square is all lit up and decorated for the season setting the stage for all things holiday. Then every night at 6:30pm the road is blocked off, people begin to line the sidewalks, and suddenly as if from out of nowhere holiday music begins to fill the air. Just ahead of the main event, jovial toy soldiers, winter fairies, and penguins begin to walk the parade path greeting parade goers and handing out candy canes. At the finale, snow flurries begin to fall for an unforgettable holiday experience.
Snowflake Lane parade happens every night at 7:00pm starting the day after Thanksgiving to Christmas Eve. If you want a good view, stake out your spot at least an hour before the parade start.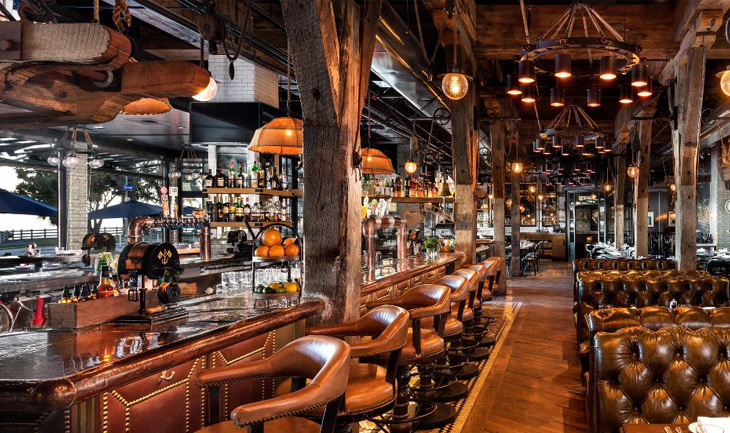 The Water Grill Bellevue
After the parade, we found our way to one of the many incredible nearby restaurants. A newcomer to the square, The Water Grill is an absolute delight with warm and elegant interior and a menu that will knock your socks off… if you like seafood. No matter where you decide to dine, you'll want to make reservations well in advance (like 4+ months) to secure your spot. Getting a walk-in table after the parade is almost next to impossible.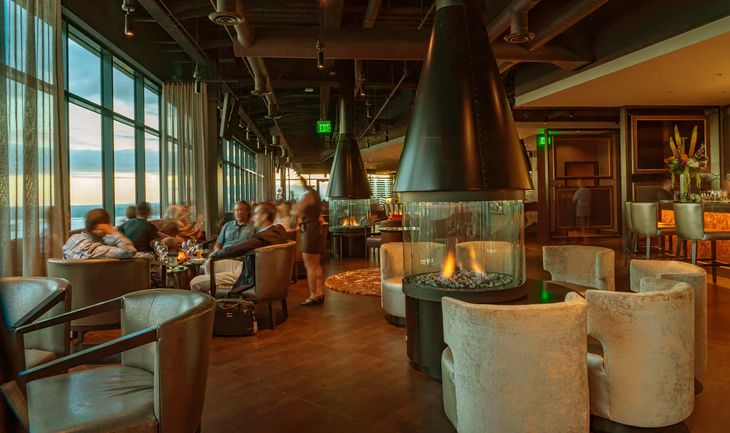 Ascend Prime Fireside Lounge
After dinner, we strolled town admiring the festive window displays and then made our way up to Ascend Prime, a swanky steak and sushi spot located on the 31st floor for a night cap at the fireside lounge. This year the weather treated us to actual snow which was magical to watch while cozied up by the fire.
Under the tree this year will be gifts of events and unique experiences. Will there be tickets to the Yountville International Short Film Festival, Yoga classes, waterpark passes to enjoy this summer, a wintery escape to a mountain cabin, perhaps a Cooking Party with Chef? I have no idea, but the excitement is building, and I look forward to doing some fun and memorable things with my friends and family in the coming year.
Elegant New Year's Eve Soirees and More...
Subscribe to our Newsletter
Join our mailing list and be one of the first to know about upcoming local events.