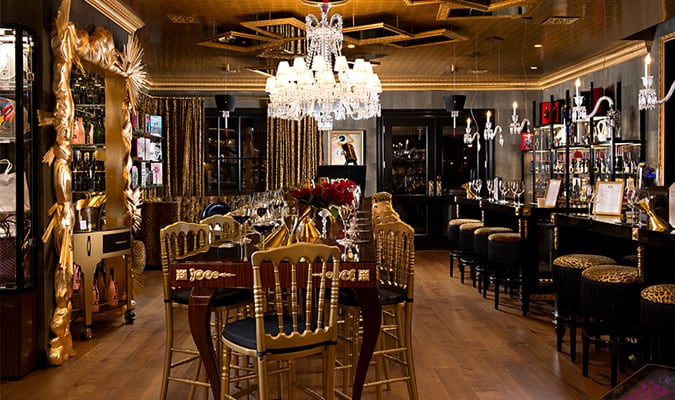 Napa's Top 10 Wine Tastings Open After 4PM
What? Wineries close at 4PM? Find out which wineries and tasting rooms stay open later and why you should plan a visit right away!
Due to tightly-followed visitation rules established in Napa Valley back in the late 1970's, most of the wineries and tasting rooms are required to close between 4:00PM and 5:00PM. The main reasons for this is that wineries and tasting rooms are not permitted as bars (and don't want to be) and wineries are usually in rural agriculture areas. The purpose of a tasting room (when on site at a winery) is to familiarize you with the product and their production. The hope is that you will love the experience and buy some wine or join one of the hundreds of wine club (thus making you a loyal customer).
When it comes to tasting rooms that are open after 5PM in Napa Valley there's only a handful of selections unless you include the latest trend in wine country which is the winery's lounge. These lounges are an extension of the winery's commitment to providing an excellent experience, but without the hassle of traveling to the winery. These wine lounges, like many around the country, are usually located on a main street in a busy downtown area (as opposed to a rural setting where a winery is usually found). Since these types of tasting rooms are generally located in an area where there are usually hotels and restaurants, they will be easy to access from your hotel or before or after dinner. There are a handful of wineries that do stay open until 6PM. Our list will have a little of both and I will be sure to let you know when the featured property is an actual winery or a wine lounge.
Please keep in mind, that all establishments that serve alcohol are mandated to report and not serve anyone who appears to be over served. It's common for people to decide to do 'one more tasting' after an already long day of touring around. If the servers feel that you are over the limit, they are required by law to refuse serving you. So pace yourself, drink plenty of water throughout the day and start on a big breakfast, don't skip lunch and always be sure to drink responsibly and have a designated driver. On the CellarPass website, there's plenty of transportation options when it's time to leave the car behind. When in doubt, summon an Uber or Lyft ride, it's not worth ruining your weekend getaway in wine country! Ok, enough serious talk! Have fun out there!

10. John Anthony Tasting Room located in Napa is a lovely place to visit if you happened to be staying downtown. Adjacent to the Andaz Hotel, John Anthony is easy to find and loved by most who stop by. The tasting room is sophisticated, the wine educators are full of local tips and the wines are top notch. Makes total sense since the Truchard family started as vineyard farmers, knowing that only the best wines come from the best-sourced vineyards. I have friends that stop by there just about every night for a glass, a flight or a bottle of wine to share with friends. Point being, locals as well as visitors love John Anthony and you will, too! If you book ahead, you can arrange to have a private tasting in the Reserve Room which is a super luxurious and most importantly, private. Open 10:00AM to 10:00PM daily and on Friday and Saturday they are open until midnight.
9. Ashes & Diamonds (North Napa) is newer to the winery scene (2018) and while still in Napa city limits, its in the north part of town (just off of Highway 29 shares the same driveway as Don Giovanni Bistro). The first time I visited Ashes & Diamonds, I fell in love with the mid-century modern design of the winery. The building's architectural lines are clean and the space is pleasing to the eye. The wines are eclectic and a throwback to the 60's – blending modern and old school flavors in just the right balanced way. Owner, Kashy Khaledi comes from a successful background in multimedia and advertising and is committed to bringing brilliant people together to collaborate on meaningful projects – his latest being in the wine industry. The winemaking of the famed Steve Matthiasson and Diana Snowden Seysses come together at Ashes & Diamonds in such a unique way that you are sure to discover a new favorite. Every Friday night, Ashes & Diamonds also holds what is called the A&D Q&A (summer season only). For $30 you can be part of a series of lectures between local leaders and conspirators. Most of the speakers are in the wine industry or otherwise involved in the community in some significant way. Open daily from 11:00AM to 7:00PM.
8. Long Meadow Ranch Tasting Room (St. Helena) shares the compound with the storied restaurant Farmstead. Right off of Highway 29, it's easy to access with lots of off-street and on-street parking. The tasting room is tucked away inside a vintage farmhouse (Logan-Ives) that is now a General Store (that has wine tastings along with products for purchase). Upon arrival, you will be greeting by a friendly wine educator who will offer you an array of tastings – wine flight ($30), library wine flight ($40), olive oil flight ($5) or whiskey flight ($30). At the same time, you can pick up some local jars of homemade pickles or sauces, all served at the adjacent Farmstead Restaurant. In fact, it would be a perfect afternoon to finish up a day of wine tasting at Long Meadow Ranch tasting room and then have dinner at Farmstead! Check out the website for a list of seasonal events, guest chefs and concerts. The tasting room is open from 11:00AM until 6:00PM daily.
7. Alpha Omega Winery (Rutherford), located in what is commonly called the Rutherford Bench is one of Napa Valley's premiere boutique wineries. You may have seen the winery as you drive up and down Highway 29 – it's the one with the striking fountains that shoot up into the air at least 80 feet. The atmosphere is quintessential Napa Valley with beamed ceilings, a stand-up tasting bar, oversized fans and a sweeping patio. I've often wondered why everyone at Alpha Omega is always smiling and I'm sure its because of the award-winning, small batch wines (the cabs are incredible) they are pouring (and hopefully drinking). The wine educators are exceptionally well versed in both wine and local activities. I'd steer clear of this property on the weekends in the summer because it can get really crowded. While the winery is open until 6:00PM, Alpha Omega has recently opened (Spring 2019) a swanky tasting room in downtown Napa called the Alpha Omega Collective, where you can try all three of their brands (Tolosa, Alpha Omega and Perinet) until 7:00PM.
6. Mumm Napa (Rutherford) is one of the best wineries to end a full day of wine tasting. At Mumm, you will taste through many of their sparkling wines (and a few others if you wish). Who doesn't love bubbles? Reserve a space on the terrace with a cheese pairing or just walk in. The winery overlooks the Oakville vineyard valley floor and your gaze can look out across the valley for miles. Below are well-known properties; Caymus Vineyards, Frog's Leap, Round Pond and many others. Some of my best late afternoons have been spent at Mumm Napa, watching the liquid-looking sun go down over the vineyards through my chilled glass of sparkling in hand – its nothing short of magical! The grounds are gorgeous, and you will feel like everything is sparkling by the time you leave. Just don't sparkle too much yourself as you'll want to designate a driver before yo set foot! So long as you arrive before 5:30PM, they wont kick you out until you are finished with your experience. Open from 10:00AM to 6:00PM daily.
5. River House Tasting Room by Bespoke Collection (Napa) is a charming tasting room right along the Napa River. Owner Michael Polenske has exquisite taste not only in wine and décor, but also in fine art! While you sip on award-winning wines from Blackbird Vineyards and Aerena Wines, you can look at or buy and any of the expensive art that is hanging on the walls. - The artwork is really cool by the way. If you go at lunchtime, you can enjoy a wine tasting with a Bento Box (12PM and 1PM) or a Bespoke Burger (10AM, 12PM, 2PM, 4PM) from next-door neighbor, Master Chef Morimoto. In addition to these tasting options, the River House curates private group dinners on site and even on a fancy yacht that tours the Napa River. You will feel like you are part of the "in" crowd when you connect with River House – its luxury hand made just for you and your friends. Open daily from 10:00AM – 6:00PM. https://riverhouse.bespokecollection.com/
4. Girard Tasting Room (Yountville) is nothing short of fantastic. While the tasting room in Yountville is awesome, the wines are out of this world. Sit on the main drag of northern Yountville (also known as NoYo) and people watch while you sip on some of the best wines in Napa Valley. Their slogan is "Authentically Napa. Consistently Girard" and it couldn't be closer to the truth. Since 1975 Girard has been producing great wines and people have loved Girard since day one. Winemaker, Glenn Hugo (Texas born) has been with the company for 12 years and quickly rose from harvest intern to head winemaker – he has talent! The Daily Tasting ($30) showcase their current releases and the Cabernet Experience ($50) will roll through the big reds. On Thursdays, you can experience the Throwback Thursday ($30) lineup of older killer vintages. Open from 11:00AM to 7:00PM daily.
3. Napa Cellars (Yountville) is a famed winery that understands what it means to be in touch with the beautiful land and cultivate the best grapes. Winemaker, Joe Shirley is a native Napkin (someone from Napa) and it's clear he "gets it" because his wines are drinkable and balanced, while sill retaining complexity and depth. Joe demonstrates his level of connection to the vineyards in this statement, "In its purest form, wine is a reflection of our relationship to the natural world." The result of his thinking is a clean and honest wine that you can drink for almost any occasion (or no occasion at all)! A visit to the tasting room will bring you closer to the wines and the people who make them. Slow down and relax as you sip on the fine wines of Napa Cellars and realize how charming our wine country really is. For $20 you can enjoy the Classic Tasting. If you want to experience more, try the Reserve Tasting ($30) or the Cheese and Chocolate Pairing for two ($45). You can even bring a picnic and eat in the vineyards for $15, if you fancy! Open from 10:00AM to 6:00PM daily.

2. Priest Ranch Tasting Room (Yountville) has a great vibe and perfect downtown Yountville location. Here at Priest Ranch's tasting room, you can enjoy beautiful wines in a rustic (yet elegant and comfortable) indoor or outdoor space- you choose! The Priest Ranch tasting room is always lively and upbeat. It's so easy to relax and sink into one of the oversized leather couches or plush wingback reading chairs. I love the Bacon & Wine Experience where four wines are paired with four different types of bacon. This is nothing short of extraordinary – anything with bacon usually is! If you want to focus solely on wines, they have red specific or mixed tastings that are wonderful. Also fun are the Thursday Night Live Sessions ($10 cover, live music, local food trucks and wine) and the Salsa Nights ($10 cover, Salsa lessons, food trucks and a DJ). Check CellarPass for upcoming dates during the spring through fall seasons for the latest information. Open daily from 12:00PM – 7:00PM and on Friday and Saturday they stay open until 8:00PM.
1. JCB Tasting Salon (Yountville) is as lavish as a palace in France (if that's possible in wine country)! With decadence on display at this small, but mighty tasting room in Yountville, you can taste some of the best sparkling wines from around the world. Owner Jean-Charles Boisset have transformed this otherwise boring space into a place where dreams and fantasies can coexist. Adjacent to the delicious Atelier Fine Foods (where you can get all the best French imports of cheese, pate, charcuterie and caviar), the JCB tasting room is right in the heart of Yountville. As you walk through the doors, you will feel like you are instantly transformed to a place where Jean-Charles' French heritage and the Napa Valley celebrities meet. Oh, and everything you see in the tasting room is also for sale! The JCB Tasting Salon website describes it best, "The retail store features products such as JCB's custom-designed jewelry collection, JCB candles, JCB perfumes, and luxury home and wine accessories from Baccarat (glassware and jewelry), Lalique (glassware and jewelry), Christofle (jewelry), Bernardaud (home accessories), and lifestyle books from Taschen, Assouline, and Rizzoli. There is nowhere, I mean NO-WHERE else in the Napa Valley where such things can be found, let alone purchased and taken home with you! I'm in love with the sparkling wine (JCB No. 69), which is crisp, uplifting and something I could never do without! Open until 5:00PM Monday – Thursday and 6:00PM on Friday, Saturday and Sunday!
Subscribe to our Newsletter
Join our mailing list and be one of the first to know about upcoming local events.