Best Syrah in Walla Walla
Move over Napa, there's a new king of Syrah and his name is Walla Walla...
Having grown up in Northern California amid the wine region royalty of Napa and Sonoma I have been admittedly spoiled by the abundance of world-class wines and Michelin starred restaurants. Needless to say, the bar is pretty high when it comes to visiting other wine regions. However, there is always something unique and truly wonderful about every wine region that makes its way to a special place in my wine loving heart.
That being said, nothing I mean nothing could have prepared me for the exquisite bounty of wine and food experiences that are to be found in the Walla Walla wine region. This comparatively small town located in seemingly the middle of nowhere shocked me in all the best ways and quickly became my new favorite region for Syrah.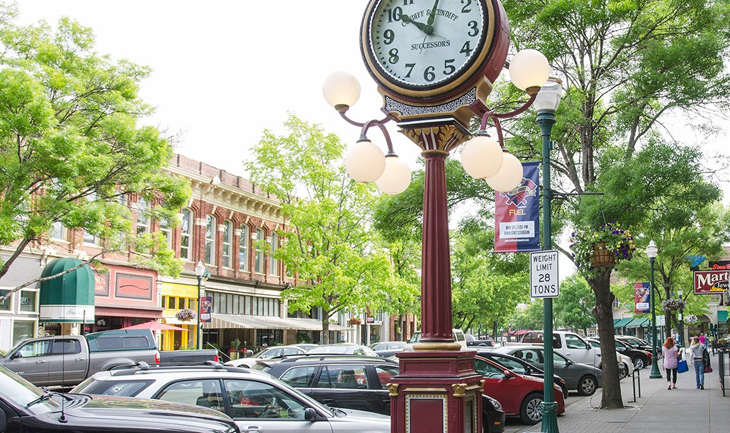 Downtown Walla Walla
Syrah thrives in moderate to hot climates making Eastern Washington an ideal place to grow Syrah grapes. At my very first sip I could tell Washington Syrah was a whole different animal! The best wines I tried were savory and radiated Syrah character with typical floral aromas and notes of herbs and pepper, but with a seductive depth and flavor of bacon (mmmm bacon, more on that later), juicy ripe blackberry, and well-structured tannins.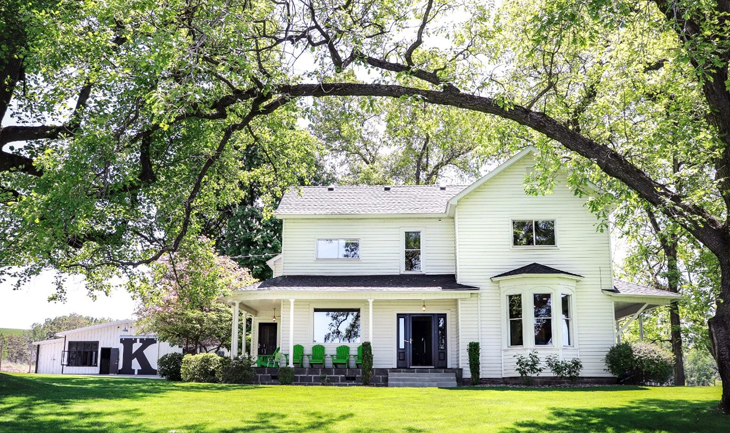 K Vintners Historic Farmhouse
My world of Syrah had been officially rocked! How good is Walla Walla Syrah? Ummm, so good that a Walla Walla Syrah was named the 2nd best wine in the world. It's true, in 2017 K Vintners' Powerline Vineyard Syrah nabbed the #2 spot on Wine Spectator's prestigious Top 100 list, being called a "knockout Syrah" by panelists.
I highly recommend trying this wine for yourself at K Vintner's historic farmhouse location at the base of the Blue Mountains. But, if you find yourself sticking around downtown, you can sip this stunner at the very hip House of Smith tasting room housed in a converted old-auto repair warehouse.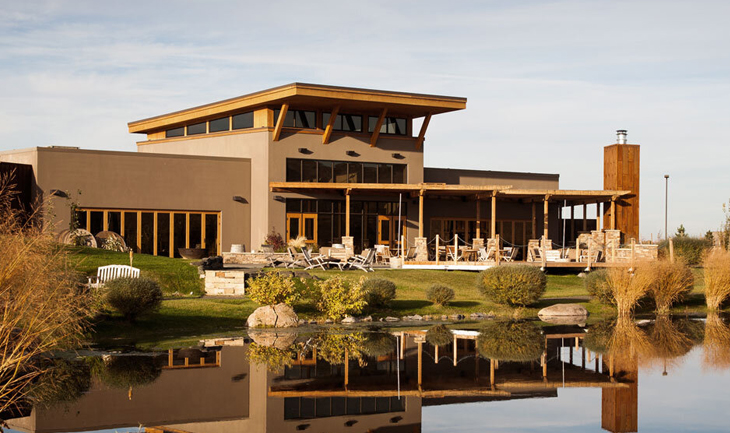 Waterbrook Winery Patio
One of the most beautiful settings for sipping Syrah is the waterfront patio at Waterbrook Winery. With their full-service kitchen dishing up mouth-watering farm-to-table fare by Chef de Cuisine Alex Leeper, it would be easy to spend an entire day on their estate noshing, sipping, and playing Bocce Ball surrounded by lush landscaping and rolling vineyards.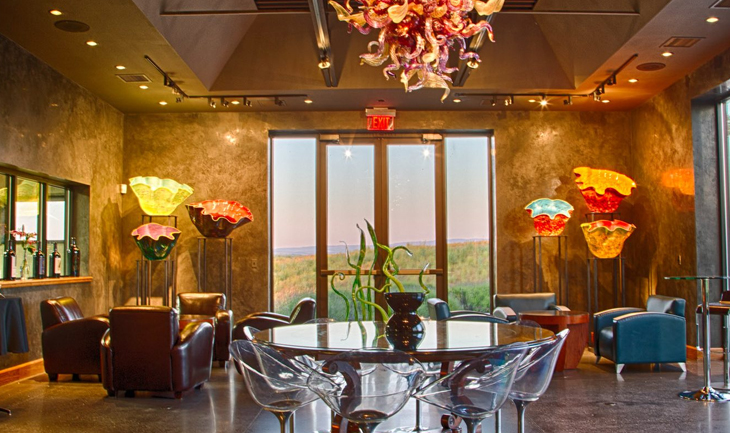 Long Shadows Chihuly Tasting Room
If you like art, book The Inside Story tasting at Long Shadows. This exceptional experience begins in their Chihuly tasting room that is filled with colorful Chihuly glass sculptures, before being led into the cellar for a sample of wine straight from the barrel and a tour of the production facility. The experience concludes with a flight of wines paired with a lavish charcuterie board.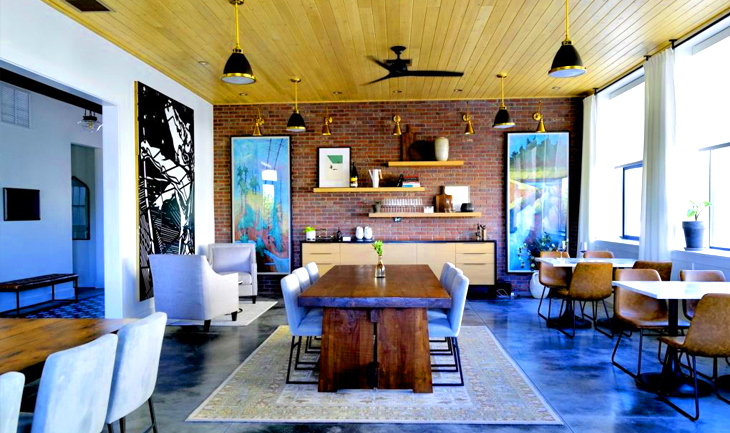 Force Majeure
Of course, the most exclusive Syrah was found at Force Majeure. This highly allocated brand has developed a bit of a cult following, so nabbing a reservation can be difficult. However, if you are lucky enough to get in, you'll be the envy of all your friends.
Truly, I do not believe there was a Syrah I sampled that I didn't want to take home making it even more difficult to narrow my top picks. The competition was fierce, but during my visit a few producers stood out with shining examples of this unsung hero of Washington wine.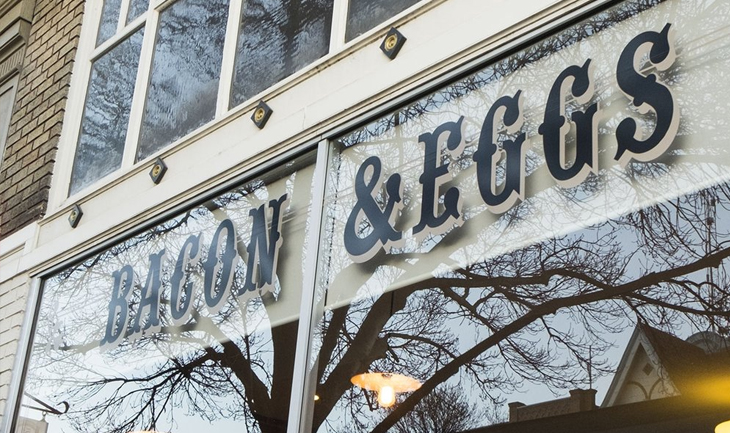 Bacon and Eggs
Now, about that bacon…
Obviously, one cannot venture out for a day of wine tasting in Walla Walla on an empty stomach, especially when Syrah is on the list. Seriously, don't do it the result is too painful to think of. Bacon and Eggs is about to become your favorite breakfast joint of all time and the place to start your Walla Walla adventure. Owners, Michelle and Michelle (yes, this is correct) have elevated humble breakfast fare to become a Walla Walla institution. They offer a bevvy of egg dishes to choose from and of course bacon! Thick, perfectly smoked bacon which has a starring role piled high on their legendary breakfast sandwich. Plus, there are many gluten-free and vegan options too, so no one is left out. This GF gal went with the Shrimp & Grits with a side of (you guessed it) BACON.
Insider's Travel Tip
The Barn B&B is Walla Walla's best kept secret for luxurious lodging. Built in 2019, the Barn B&B offers well appointed and exceptionally comfortable accommodations with all the amenities. Just 10 minutes from downtown, this hidden gem is situated in a peaceful and relaxing pastoral setting surrounded by rolling hills. Enjoy a farm-to-table hot breakfast daily, a welcome glass of wine, and take a dip in the outdoor pool and hot tub to rejuvenate after a day of wine tasting. If you can sneak away during the week, the Barn offers complimentary dinner on Thursday nights.
Best Syrahs of Walla Walla
Subscribe to our Newsletter
Join our mailing list and be one of the first to know about upcoming local events.
Categories