Best San Luis Obispo Wineries 2022
Situated just a few miles from the California coast, San Luis Obispo offers plenty of wine tasting options that will delight any palette.
Looking to get away from the heat and enjoy some wine? Located just a few miles from the majestic California coast, San Luis Obispo's temperate weather and award-winning wines produce a wide-variety of wines that will suit any palette.
What makes this region also very popular is that it's located equidistant from Los Angeles and the San Francisco Bay Area. Once a tranquil retirement and college town, a LOT has changed to this area if you have not been in the last few years. Downtown San Luis Obispo (or SLO Town to locals) has been completely transformed to include more restaurants, luxury lodging and of course plenty of tasting rooms to sample from the local wineries.
After spending a couple of days here, SLO's reputation for being one of the happiest cities in America is well founded.
And yes, there's plenty of other activities to keep you busy. With plenty of stunning mountains to enjoy the outdoors, mountain biking is huge along plenty of walking trails and beaches to stroll. Love surfing, you are surrounded by some excellent surf spots at Morro Bay, Avila Beach or Pismo Beach depending on the season.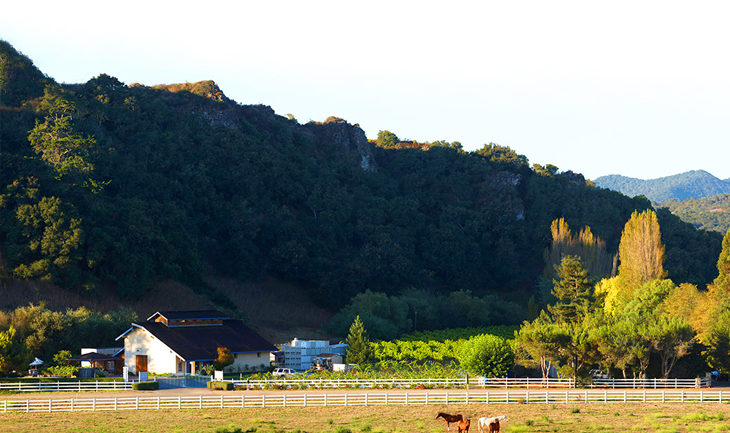 Claiborne and Churchill Winery
Claiborne and Churchill Winery is the perfect start to your relaxing weekend. They offer an intimate patio setting, perfect for unwinding after a day at the beach. They specialize in Aromatic White Wines and Pinot Noir, but also produce small lots of Red Rhones and Chardonnay. Only 15 minutes away from downtown San Luis Obispo, you shouldn't miss your chance to visit.
By Reservation Only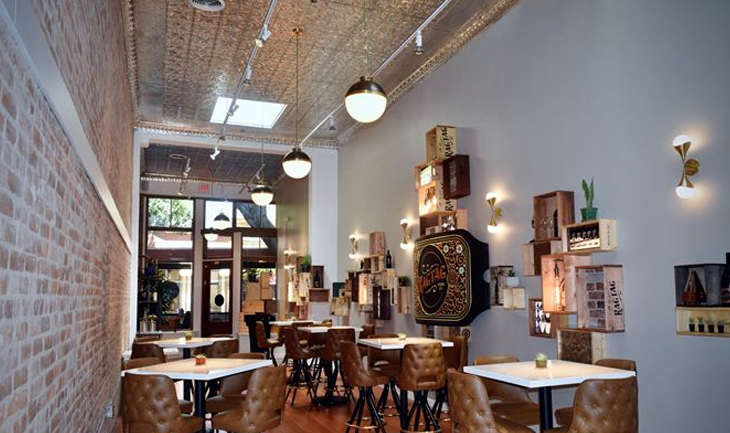 Rag Tag Wine Co.
Definitely plan on visiting San Luis Obispo's farmer's market which takes place downtown on Thursday's (all year round) from 6PM - 9PM. This not only allows you to see all the bounty that this region produces, but gives you a good reason to stop by the Ragtag Wine Co.'s downtown tasting room.
Their passion is for small batch & single vineyard wines that celebrate the diversity of the Central Coast's unique terroir. Come for the wines, but stay for the ambiance as this place is c-o-o-l! The tasting room boasts a unique style and warm atmosphere with numerous award-winning wines ready to taste.
Take your time as one of the other unique traits of this tasting room is that Rag Tag Wine Co. is open later than most tasting rooms, making it the perfect spot before or after dinner.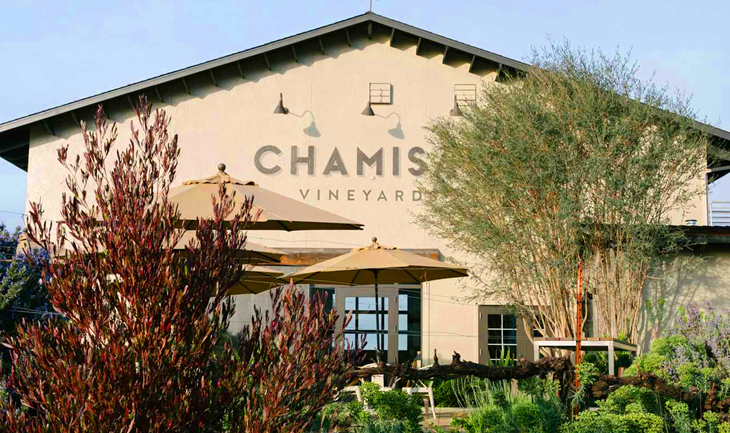 Chamisal Vineyards
If you love California Coastal Pinot Noir or Chardonnay, then look no further, Chamisal Vineyards is your place for best tasting room in San Luis Obispo. Hard to top this location in SLO town. Their views of the Santa Lucia range are unapparelled and so are their wines. The estate is only a 10-minute drive from the 101, allowing you lap of luxury in downtown and experience the Central Coast's untouched vistas in all their natural glory.
Chamisal offers picnic basket experiences if you need a bite to eat. Don't forget about their sister property down the road Malene, specializing in Rosé exclusively.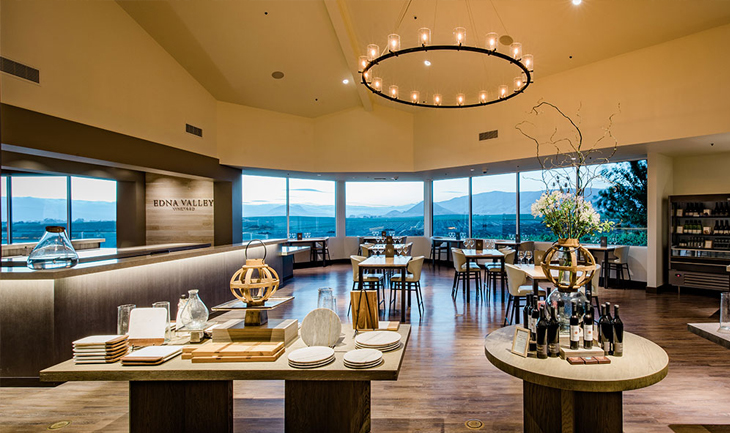 Edna Valley Vineyards
You may have skipped over this property a few years ago, but Edna Valley Vineyards should be on your San Luis Obispo wine tasting itinerary. They offer a wide selection of award-winning wines produced from the very vineyards surrounding the properly paired with some great chef-prepared food options.
They occasionally offer live music, and the panoramic views always satisfy.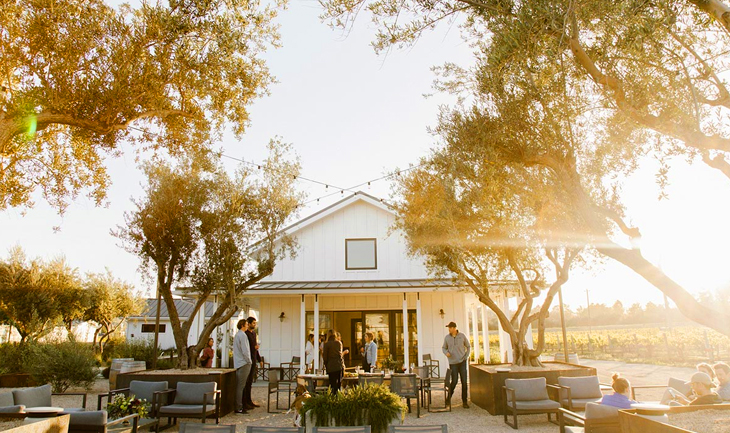 Biddle Ranch Winery
Located in the heart of Edna Valley, Biddle Ranch Winery, is the perfect outdoor experience and pairs well with San Luis Obispo's year-round temperate climate. Bocce ball, small bites, and old world style wines are offered Thursday through Monday. This place is hard to leave, stop by while the warm weather lasts.
Local Insider's Tip
San Luis Obispo offers several great hiking opportunities. So pack those boots if you are looking for a quick adventure before your tour through wine country. Don't forget the famous Thursday (year round) Farmer's Market located town either.
The Sycamore Mineral Springs Resort & Spa is another destination to add to the list if you want to maximize your relaxation in the lap of luxury.
Popular San Luis Obispo Wineries
Subscribe to our Newsletter
Join our mailing list and be one of the first to know about upcoming local events.
Categories